conference room signs and graphics
Window Privacy Film
Businesses can maintain an open office feel to encourage teamwork and creativity while giving employees privacy for their important information. This can also help employees feel less on display to passersby. Etched and frosted windows can take an office from feeling like a fishbowl and turn the design into a more futuristic look, all while keeping the office space open and airy.
Window Privacy Film is simple to apply and can be used on glass surfaces already in your office. Even better, the film gives a more industrial look to otherwise boring looking glass in addition to the logistical benefits of added privacy from visitors. The film can also add an attractive appearance to a store front while staying budget friendly for smaller businessesEnergized by
.
Our team can help customize our Window Privacy Film to display your logo, or keep it sleek with simple designs.
Easy to apply.We send our team out after manufacturing the film, but the simple installation means you can expect your project to be finished quickly and without a hitch. Removing the film is also simple and will leave your glass untarnished, leaving the option to change your design later.
Colors to choose from.While the frosted look is the most popular, it is not your only option. Our Window Privacy Film can add more color to a drab office and keep your office even more consistent with your branding. This is a great way to have the more modern look without sacrificing color.
Our in-house Graphic Design team can help you find designs to pop in your office. We offer elegant looks with our various textures, along with options in stained glass finishes and writable surfaces. Our product will help to make your office completely customizable for your business's unique needs.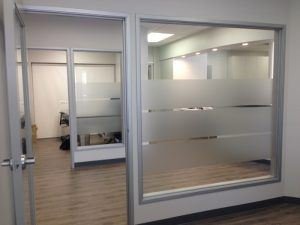 Window Graphics
Storefront space is often underutilized by business owners when it comes to marketing. Our Window Graphics help grab attention from passersby while using the glass panes already in place, putting your windows to work for your marketing efforts. With support from our in-house team, every business can find solutions for their windows to best fit their needs.
Installation of the graphics is easy. We use static cling graphics to easily attach to glass that leaves the glass untarnished after use. This makes it easy to promote upcoming events or change a window display seasonally. Our technicians will visit your location to install your display, and help find solutions to best suit your needs. We also offer monochromatic images for more succinct looks.
We also offer permanent graphics for storefronts looking for an all-year branding solution. Our permanent perf installation offers full coverage for your glass pane while prominently displaying branding messages.
Why Choose Window Graphics?
Whether you are having a sale or are promoting new products, Window Graphics are a simple and affordable signage solution. Even better, they help generate sales leads by letting passersby know what products or services you are promoting. Our quick and simple installation makes it easy to promote new products as you aim to market them.
Whether you are hosting a community event or having an open house to showcase new products, our Window Graphics can convey your message to the community. With our in-house Graphic Design team, you can find the perfect solution to communicate your message while turning your windows into the stage for your branding.
Easier and cleaner than paint. Many storefronts decide to hire an artist to paint their windows for upcoming events. However, paint can be messy and never looks the same as the days go on. Our Window Graphics look the same on the last day they are displayed as they did during installation. The quick and easy breakdown will also save your windows from staining and streaks.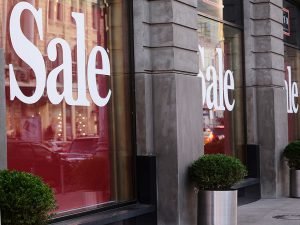 Frosted Etched Look Film
Frosted film is very popular in office environments. There are many glass walls in modern construction and adding frosted vinyl is a quick and economical option to sandblasted glass. It can be safely removed as well.
We offer frosted film that can have a printed image or text applied, adding even more dimension and color, to your office and conference room walls of glass.
Frosted etched window film can be applied as full coverage, partial coverage, with decorative designs, cut as graphics and even printed.
Please use the form below to send a request for quote.
Conference room signs and graphics Conference room signs and graphics Conference room signs and graphics Conference room signs and graphics