BUILDING SIGNS
Quality building signs that represent your brand can attract attention and ensure that visitors can easily find your business.
Capturing the attention of those passing by your business can be vital for the success of your company. Most customers want to know that you are established and trustworthy, and with professional signage and eye-catching brand imagery, their first impression will be a good one. At AMI Signs we offer a large range of exterior sign options to ensure you'll have an edge over the competition and lead target customers right to your front door.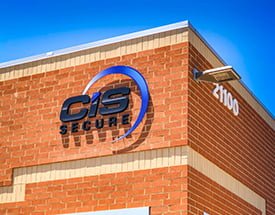 3-D LOGOS AND LETTERS
Building signage comes in a variety of materials and finishes to fit your branding needs. At AMI Signs we can create personalized 3D signage that can mount directly to your building, drawing attention to your business and sparking interest in those passing by. A quality, 3D sign can help your name and logo stand out, increasing your marketing and brand awareness.
CABINET SIGNS
Cabinet or lightbox signs allow your brand to stand out against the competition by making your name and logo shine bright. We can mount illuminated cabinet signs directly onto your building or as part of a monuments sign, increasing the visibility of your business.